There are many new enhancements this Spring that will improve how both professors and students use the platform.
General Improvements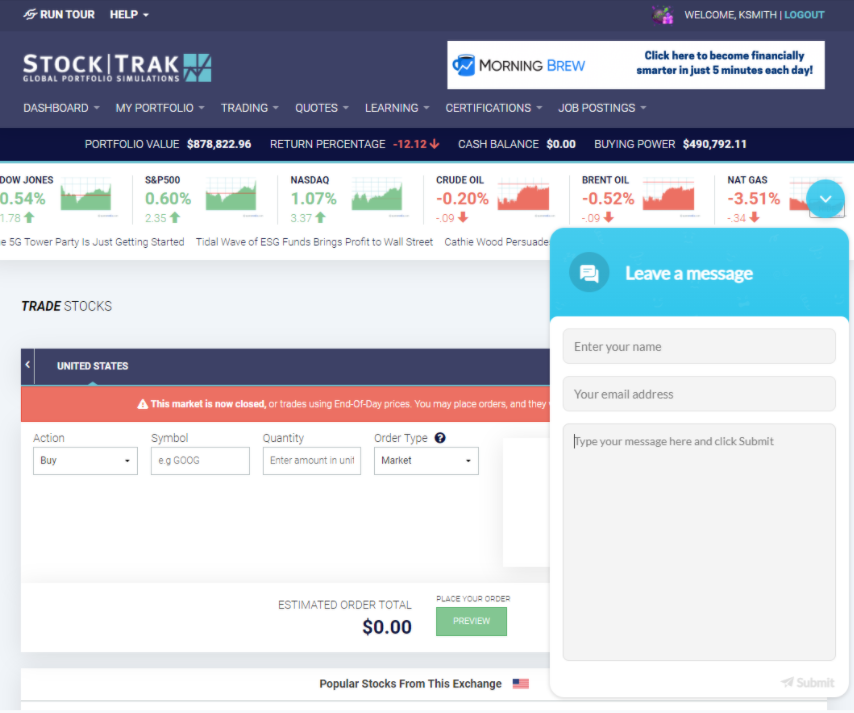 1.New Dashboard
• "Assignments" front and center – students have clear expectations
• Financial literacy classes will also include a budget game snapshot
• Generally fewer tables and less clutter

2. Onboarding
• New "Tour" launches on key pages the first time students access.
• Walkthrough making the first trade, understanding the dashboard, etc
3. Live Chat
• Live Chat support now available for all professors and students (during market hours)
• Outside market hours, dropbox to our support team, with 1 business day turnaround
Trading and Research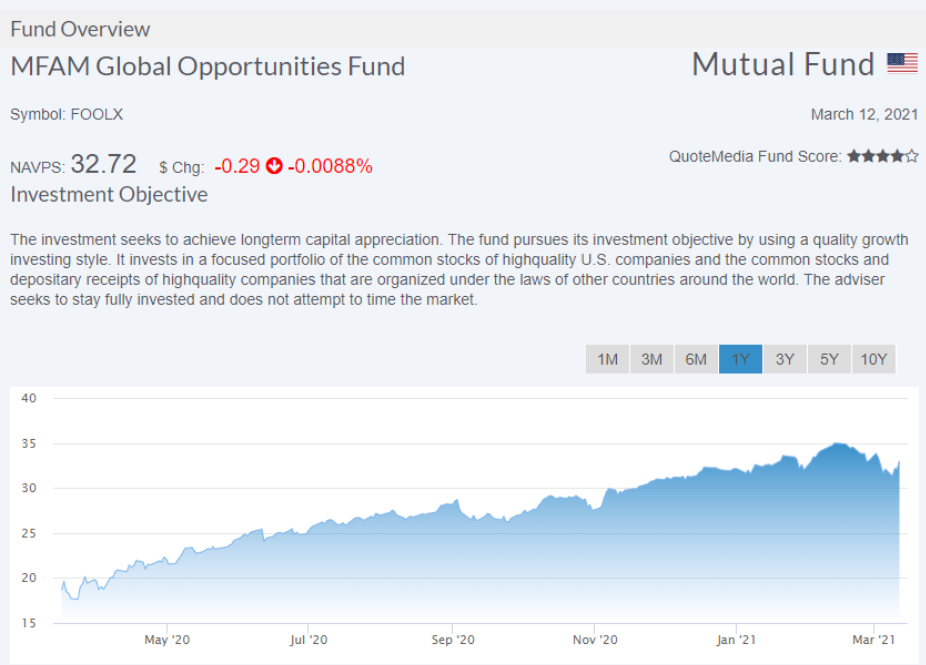 1.Mutual Fund Research
• New mutual fund-specific research tools, including fund overviews, fund performance, and fund holdings – in addition to our previous tools (NAV, charts, historical prices, etc)
2.Custom Exchanges
• Restricted investing universe to a setlist of symbols• Common use-cases include: S&P500 only, sponsored events featuring local businesses, and student research-driven trading session
3.Commodity Spots
• Spots trading pit will soon support basic commodity spot contracts – Gold, Silver, Oil, Corn, Wheat, Soy
4.Risk-Adjusted Returns
• Sharpe Ratio – Improved Calculation, Independently set risk-free rate, Annualized for better consistency
• Jensen's Alpha – Replaces previous Alpha/Beta rankings, Based on portfolio itself, not individual holdings
• Treynor Ratio
Administration Enhancements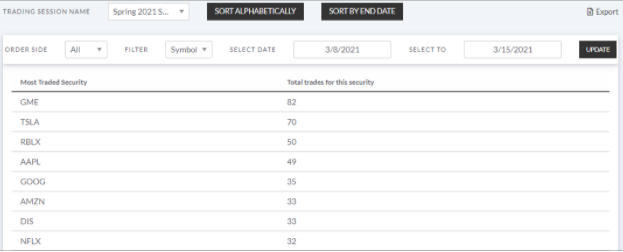 1.Improved Data Exports
• Final transaction histories and open positions now available same-day class ends
• Some issues on very large classes – support can help
2."Fun Facts" Report
• Full-Class Trading Summary – Most frequently traded/bought/sold/short/covered
• Summarize by total trades or total students trading
Financial Literacy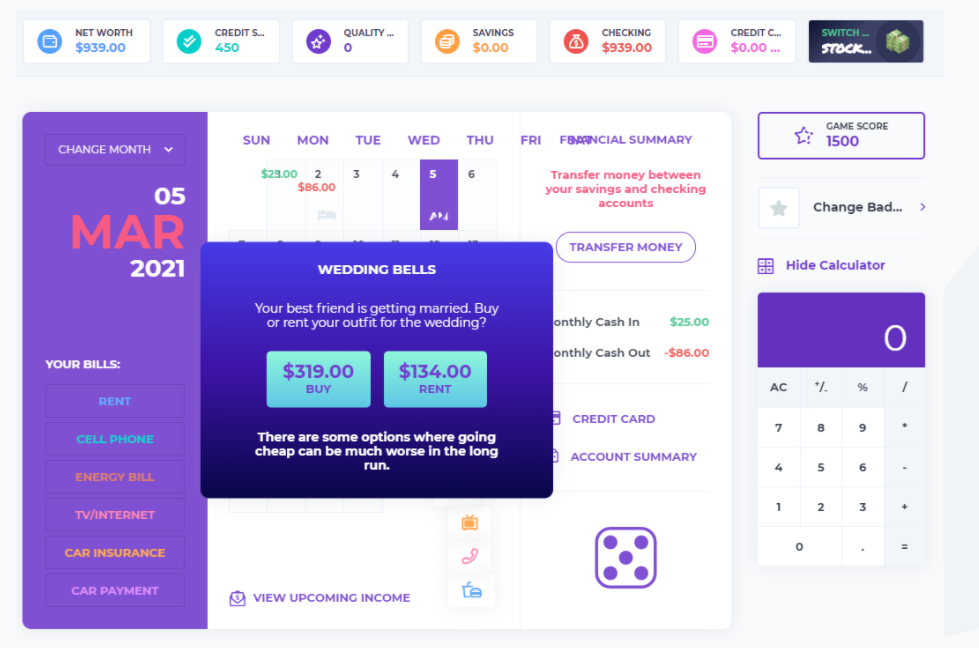 1. Budget Game
• Our new budget game is ideal for Personal Finance classes and university financial literacy initiatives
• Students manage their budget for a simulated year, focusing on setting/hitting savings goals, managing cash flow, and building credit score through the responsible use of credit cards
2. Weekly Deposits
• Alternative to "lump sum" trading sessions
• Students start with less cash but have additional deposits to invest every week
• Not compatible with risk-adjusted rankings
3. Certificates
• Certificates available for students who complete specific sets of lessons in our Learning Center, along with building their portfolio and/or completing the Budget Game
• Investing101 – "Beginner's Investing"
• Financial Literacy – "Personal Finance"
• Ideal for "Hands-Off" sessions (department/campus challenges)