---
The Series 63 exam, along with the Series 7 and Series 6, is required if you want to work in the brokerage industry.
About the Series 63
The Series 63 is focused primarily on ethics and fiduciary obligations – making sure you know the complete ins and outs of how to ethically sell investment products like stocks and mutual funds to a consumer.
Because of its focus on Ethics, passing the Series 63 is highly desirable for all kinds of financial institutions. The exam itself is 75 minutes long with 60 multiple-choice questions – so you need to be able to answer everything quickly to get a passing score.
---
Ethics is more important than ever in the finance industry – passing the Series 63 shows employers you know how to prioritize integrity
---
If you want to launch your career in the brokerage industry, passing the Series 63 is absolutely essential.
Series 63 Review Course and Practice Exams
One of the most popular Series 63 Review Courses is offered by Wiley Efficient Learning.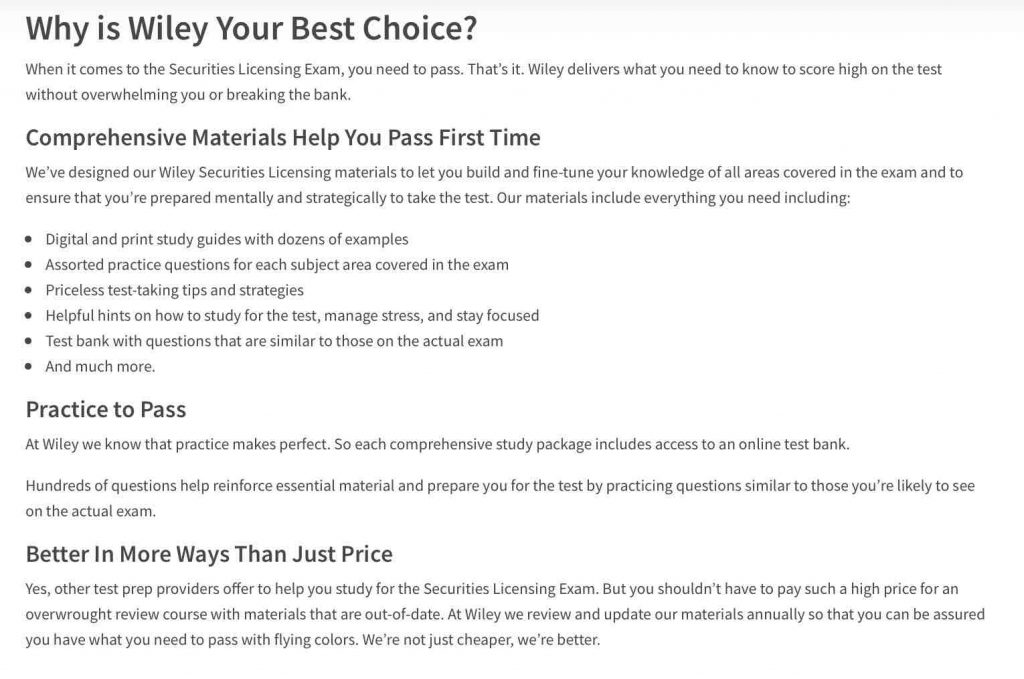 ---
Series 63 Review Course Details
Special Pricing for StockTrak Students
As a benefit to using StockTrak, all students are entitled to a 25% discount on the Wiley FINRA Exam Review courses. For more details, click the link below: