Certified Public Accountant – CPA
If you want to launch your career in Accounting, and you want to get the top salary, you need to plan on becoming a CPA.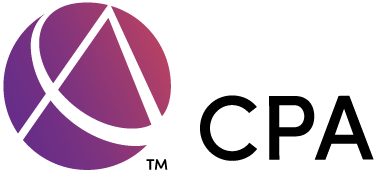 About the CPA
The Certified Public Accountant (CPA) designation is essential to financial auditors, and is highly recommended for management-level finance positions. This has a huge impact on the career paths of accounting professionals, opening up paths to management, consultancy positions, and higher salaries.
The CPA Exam is famous for its rigor – estimates put the pass rate between 45% and 50% depending on the year, even among top students.
---
According to PayScale.com, starting CPAs earn an average of $66,000 per year,
growing to over $150,000 per year with experience.
---
Since reserving a spot can only happen in a narrow window, almost all candidates (particularly those who pass) use a comprehensive review kit covering all topics in the exam.
Thinking about CPA?
What is the CPA Exam?
CPA Exam Requirements by State
Free Webinar and Info Session
CPA Exam Score Release
Your Essential Guide to the CPA
---
CPA Review Course and Practice Exams
One of the most popular CPA Review Courses is offered by Wiley Efficient Learning.
The Best Content
12,000 exam questions, unlimited practice exams, and more.
Bite-Sized Lessons
Master and entire lesson in 30-45 minutes.
Free Updates
Free online access and updates until you pass!
Learn from the Best
Learn from a leading team of university professors.
The Best Content – Including 12,000 CPA Exam Practice Questions
Pass the CPA Exam with confidence. With Wiley CPAExcel's study materials and learning tools, you'll have everything you need to prepare for and pass the exam the first time.
Efficient Learning Platform
with Bite-Sizes Lessons
Our innovative learning technology features bite-sized lessons that can be completed in 30 to 45 minutes, an exam planner, diagnostic exams, performance metrics, discussions, unlimited practice exams and more.
Free Updates until you pass
With free online updates, upgrades and access until you pass, you'll have the flexibility to take as long as you need and you will always have access to teh most up-to-date study materials. Your initial cost is your total cost.
Learn from the Best
Wiley CPAExcel's instructors represent the leading educators in accounting education today. You'll have access to a full team of accredited university professors who author best-in-class study materials, deliver video lectures, provide mentoring and host live virtual classes.
9 out of 10 pass with us
9 out of 10 students who complete the WIley CPAExcel course pass the CPA exam. Compare this to the national average (less than 50%) and it's clear that our popular Efficient Learning PLatform with bite-sized lessons will help you pass at a level you didn't know was possible.
---
CPA Review Course Details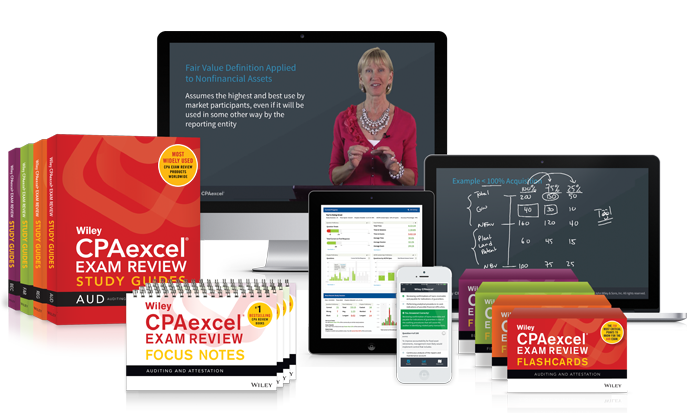 The Silver CPA Review Course is designed for students who want to study at their own pace. Get the online course study materials plus study guides.
Includes
Partner until you pass guarantee with free online content and courseare updates until you pass.
The best content with 2,200+ pages of online study text, 140+ hours of video instructions, 6,000 multiple-choise questions, 300+ task-based simulations, 40+ written communications, 5,000+ knowledge checks, 4,000+ digital flashcards and more.
Efficient Learning Platform with bite-sized lessons, exam planner, diagnostic exams, performance metrics, discussions, unlimited practice exams and more.
Study guides map perfectly to the lessons in the courseware (print and/or ebook included)
Companion mobile app
---
Special Pricing for Stock-Trak Students
As a benefit to using Stock-Trak, all students are entitled to a 25% discount on the Wiley CPAexcel Review Course. For more details, click the link below:
CPAExcel Exam Review