StockTrak has been the global leader of virtual stock market simulations for over 30 years. We provide a virtual platform for professors to teach financial literacy to their students enrolled in university or college classes.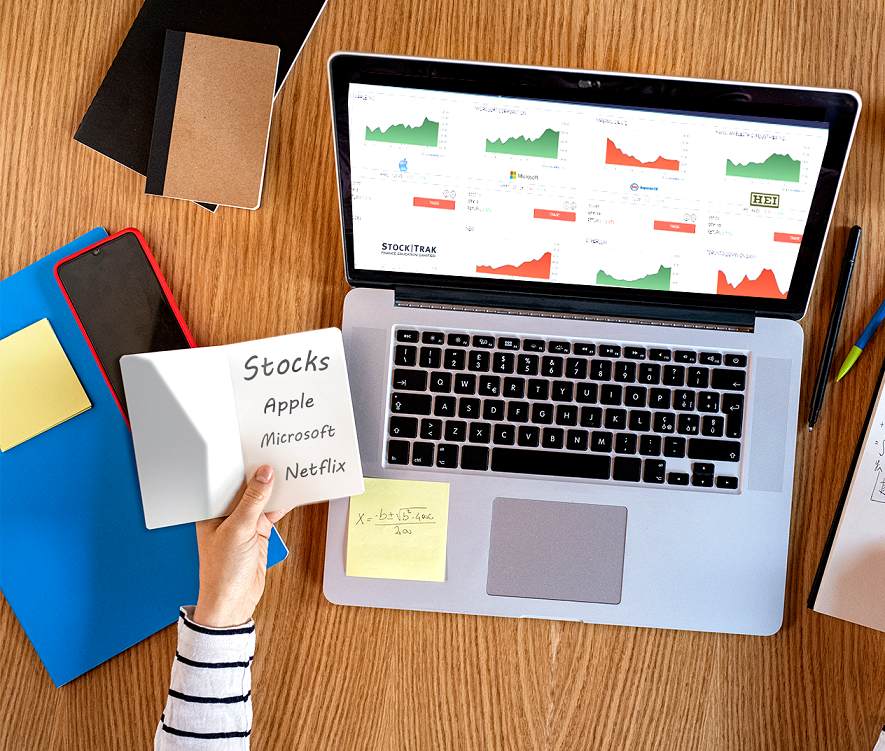 Investment professors, don't let your students miss out on this fantastic learning opportunity. Last year, we had 8000 students registered across our properties. We know how to provide the tools and space for them to succeed inside and outside the classroom. That's why 98% of students report feeling more confident in the financial markets after using our platform.
How can we help you get started?
Please let us know what questions you may have, or if you'd like to book a demo to see the platform in action. Professor accounts are completely free and you'll get access to an account manager to help you with any questions you may have.
[maxbutton id="3″] [maxbutton id="4″]
Easy to Set-Up Classes
Your time is precious! So we've made sure your class set-up only takes a couple of minutes. Better yet, you can reuse your settings from previous semesters once you've started to use the platform. After you create your free professor account, you can create your class ahead of time so that you're ready for the beginning of the semester!
Your students will get access to tutorial videos, lessons on investing, and advanced research tools with SEC filings and over 40 other data points in our Research Center. We even integrated company info, analyst ratings, symbol lookup, and charting tools directly into the trading page, so students can do all their investing research all in one place. Allowing them to be completely independent once your class starts.
Fully Customizable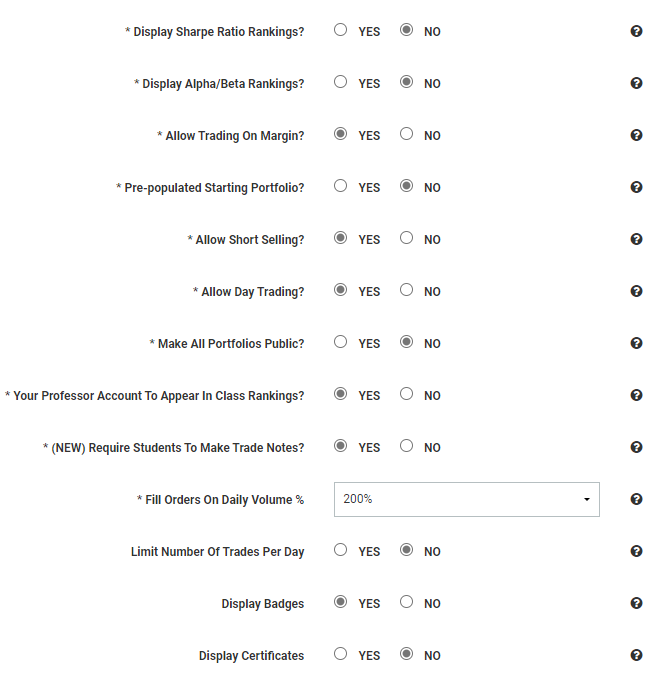 Our stock game can be perfectly tailored for your class. Choose your own class contest length and dates, which exchanges will be available, what students can trade, and over 50 different settings! Choose from any of the following security types.
Stocks, ETFs, and Equities
Mutual funds
Bonds
Options
Futures and Future Options
Forex
Cryptocurrencies
Integrated Self-Graded Lessons
Registering your class on StockTrak comes with an extensive collection of experiential learning exercises to maximize your students' understanding of investing, personal finance, economics, and business. Assignments include articles, videos, interactive calculators, and exams that are self-graded and included in the students' progress reports. We also have a set of career development lessons to help prepare them for the job market. They can research job descriptions and available opportunities to see what it takes to get their dream job.
Live Support Chat
If at any time you or your students require assistance, we have live chat available to answer any of your questions. Our agents are available between 9:30 AM to 5:30 PM EST Monday to Friday, to support any technical questions, navigating the site, or any other questions you may have.
Professor Test Drive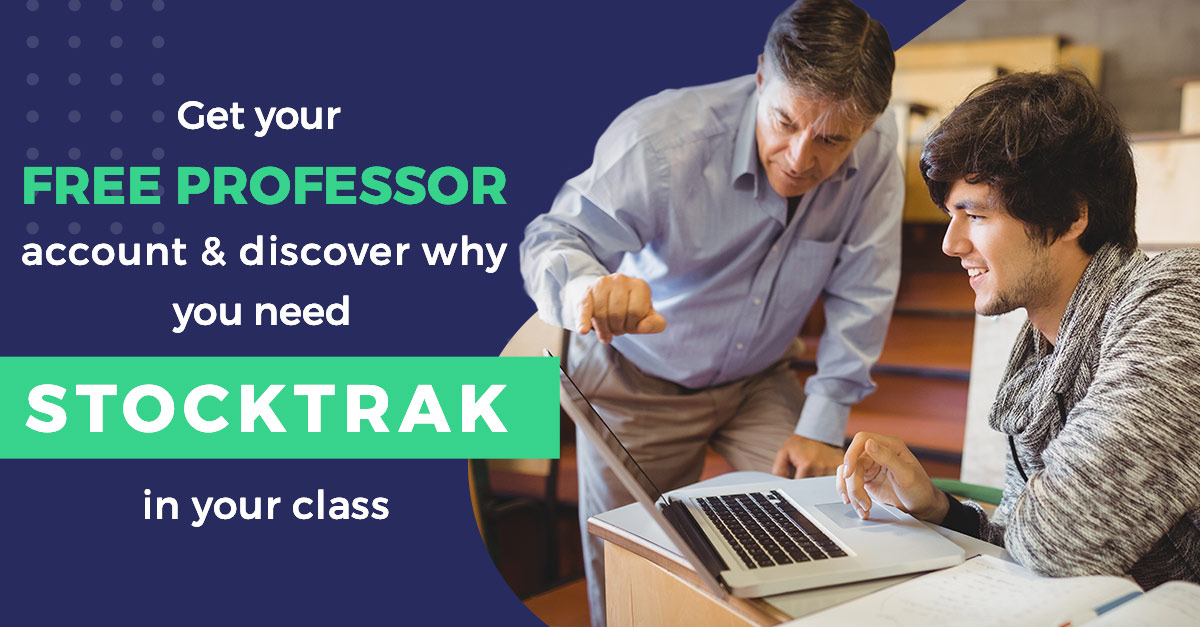 Would you like to see the platform in action before using it in your class? We've set up a challenge that allows you to see what it's like for students.
[maxbutton id="1″]
Alternatively, if you're ready to set up your professor account and want to see all the settings, you're welcome to create your free account. We're here to help you every step of the way. So please let us know if you'd like a demo or have one of our senior agents contact you.
[maxbutton id="3″] [maxbutton id="4″]