STOCK-TRAK'S Get Rich Slowly Tip:
Refinance Your Student Loan and Start Saving Your Cash!

If you want to get become wealthy, most successful people will agree it is easier to get rich slowly than to get rich quickly.  When most recent college graduates think about improving their personal wealth they tend to focus on making a higher salary and/or earning bonuses and commissions.  Sure that all helps, but for many people it is easier to reduce expenses than to get a pay raise.
One way to get rich slowly is to manage the interest rates on your loans.  People refinance the mortgages on their houses, but did you know you can also refinance your student loans?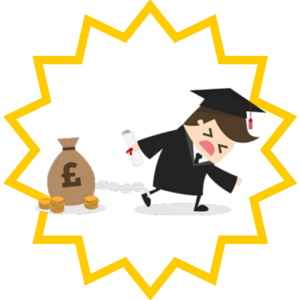 If you have a student loan of at least $5,000 and are currently employed earning more than $24,000 a year, then you should take 5 minutes and see if you qualify to reduce the interest rate on your student loan.
| | |
| --- | --- |
| The average student loan in in 2016 is $37,172.  If you had this amount of debt and could reduce your interest rate by 25 you would save $743 or $62 a month! | Students with $100,000 can save $2000 a year or $167 a month. |
If you have a student loan and a job, then this is a no brainer!
TO SEE IF YOU CAN REFINANCE YOUR STUDENT LOAN AND START SAVING MONEY TODAY…