Using StockTrak in your finance and investing classes just got a lot easier!
Starting today, the "Quotes" page on StockTrak has a new suite of professional-grade research tools at your students' disposal.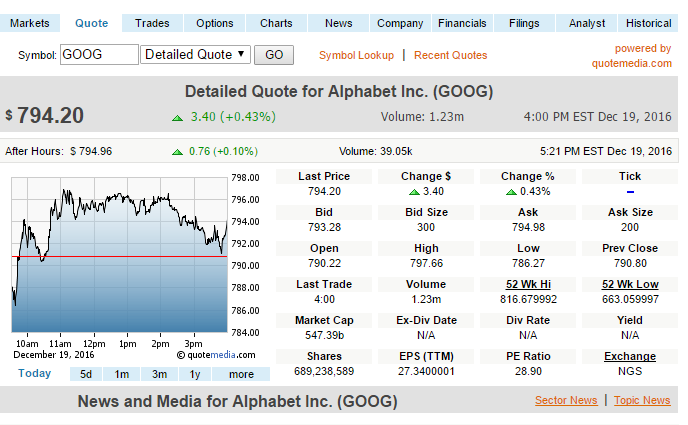 This powerful new addition brings the StockTrak simulation to a whole new level.
These professional investment research tools include detailed information at every level:
"Markets" includes market overviews across several countries, including sector analysis, futures and commodities, and much more.
"Detailed Quotes" will pull up charts, detailed trading information, and market news for each stock or ETF all in one place.
"Trades" has a delayed order book.
"Options" includes detailed option chain quotes for each stock
"Charts" has interactive charts for each stock, with the ability to add a variety of technical analysis filters, and compare several stocks at once
"News" will pull up the newest news stories mentioning each stock
"Company" pulls up the basic corporate information for each stock
"Financials" brings up income statements and balance sheets for the past 5 years
"Filings" will pull up all SEC filings for each company for the past several years (length depending on the company)
"Analyst" provides a summary of what the top stock analysts are saying about this stock, aggregated in one place
"Historical" will pull up a full list of searchable historical prices for each stock.
All of this comes free with StockTrak, so create your class today!