StockTrak has been allowing students to virtually trade options for years, but we have recently updated our option spread trading pit to now make it easier for students to place these trades with the correct legs.
For Fall 2023, StockTrak has completely revamped our Option Spreads trading engine. The Option Spreads trading pit now includes a "Spread Builder" – students choose the type of spread they want, and we establish which legs they need to select.
We also include a description of how this spread works, and charts showing the profit points so students understand how they are building a strategy.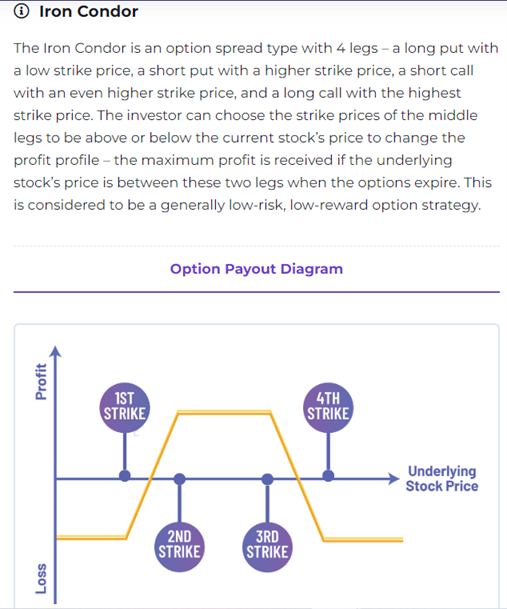 The new Spread Builder currently includes the following types of spreads:
•Covered Call
•Covered Put
•Married Call
•Married Put
•Bear Call
•Bull Call
•Bear Put
•Bull Put
•Long Straddle
•Short Straddle
•Long Strangle
•Short Strangle
•Long Butterfly Call
•Short Butterfly Call
•Long Butterfly Put
•Short Butterfly Put
•Collar
•Long Condor Call
•Long Condor Put
•Short Condor Call
•Short Condor Put
•Iron Condor
If you talk about option trading at all in your Finance class, your students will learn so much more if you let them practice trading them on StockTrak.
If you are new to StockTrak or want to request a demo, sign up for a personal webinar here.
Or if you are ready to register your class, click here to get started!
Happy trading!
Tom and Mark at StockTrak