Professors may have already realized there are two separate Rankings pages on StockTrak – the "Live Rankings" (which is visible for students), and the Rank Report (available in your Class Summary Reports).
The rank report uses end of day values from the previous trading day, and includes useful tools for managing your class – including buttons to view each student's portfolio and trades, reset each student's account, and add or remove cash.
Our latest enhancement makes this report even better – with a new button to view the history of each student's portfolio over the duration of your class: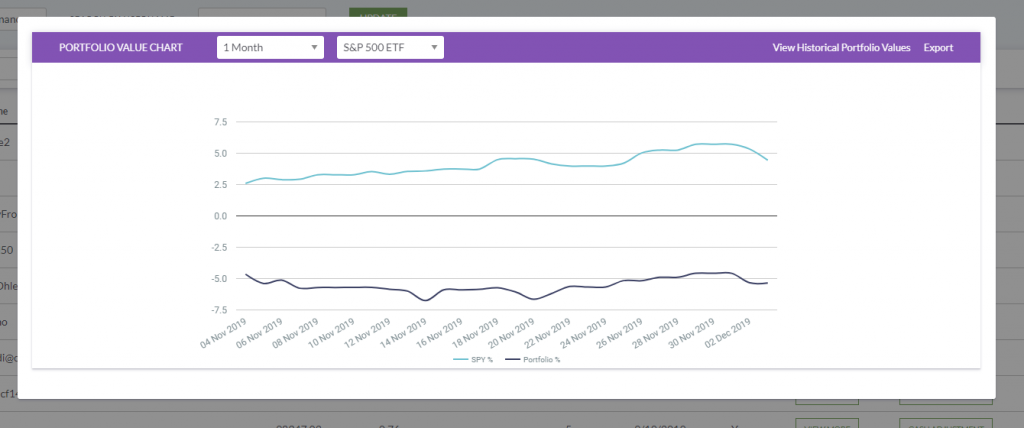 This lets professors view each student's historical portfolio values as a chart, going back 1 or 3 months, and plotted against a benchmark of your choice. This makes it faster and easier than ever to spot spikes, identify issues, and see how your class is moving!