TD Ameritrade U Closes Registration
TD Ameritrade U has closed registration, making Spring 2019 the final semester where professors and students were able to use a paper trading app based on the popular brokerage firm's trading platform.
This has led hundreds of professors to discover (or re-discover) StockTrak, the world's leading academic global portfolio simulation. StockTrak is soon turning 30, and has helped close to 9 million students from around the world learn more about investing, personal finance, and accounting since first opening in 1990 in Atlanta.
The StockTrak Difference
StockTrak's longevity is due to constant innovation – the only portfolio simulation in the world that is under constant development of new features and tools explicitly designed for the classroom. This puts our simulation constantly at the cutting-edge, driven by feedback from over 1,000 professors each year. Both professors and students enjoy a streamlined trading experience, polished to smoothly integrate into every class. This lets professors focus on teaching their class and use the simulation as the most effective possible supplement.
Some unique features on StockTrak include:
Top student in US and Canadian classes of 20 or more receive a free Wiley CFA, CFP, CPA, SIE, Series 7, or Series 63 review course (of their choice)
Complete professor customization for their class simulations
Complete professor reporting tools, with over a dozen built-in reports (plus a custom report builder)
Ability to create trading "Assignments" for students, mandating certain order types, reading articles, watching videos, and taking quizzes
Trader Diary allows students to take notes with each trade (which professors can make required for their class)
The first simulation to allow cryptocurrency trading
Realistic forex simulation
Customer service by phone, email, and live chat
Real-time bid/ask price order execution for US stocks, options, and futures
International stock, mutual fund, corporate and treasury bonds also available
Career Center with hundreds of thousands of job and internship postings, job search tips, and resume help to get students a head start in launching their career after graduation
Integrated Personal Finance curriculum available for university personal finance classes
The entire experience is live streaming (using real-time bid/ask prices and streaming class rankings) and mobile-first, keeping students connected to their portfolio on every level.
Explore StockTrak From A Student's Perspective
Professor Tools
StockTrak includes a full suite of professor tools, with live support (both by phone and live chat). This includes built-in and custom reports, interactive class explorers, complete views of all student activity, an Assignment Builder to give students required tasks to complete (with specified start dates and due dates), and even class rankings by Sharpe Ratio.
Professors can set diversification rules (caps for both individual holdings and by asset class), maximum trades per semester, interest earned on cash holdings (and interest charged on loans), starting cash, currency, time zones, and dozens of other settings to perfectly mesh with how you want to run your class.
Integrated Research
StockTrak includes built-in research tools, from our Stock Screener and simple trading ideas page, through our advanced Research Center with SEC filings, financial statements, price histories, analyst ratings, recent trades, option chains, and more for every US stock.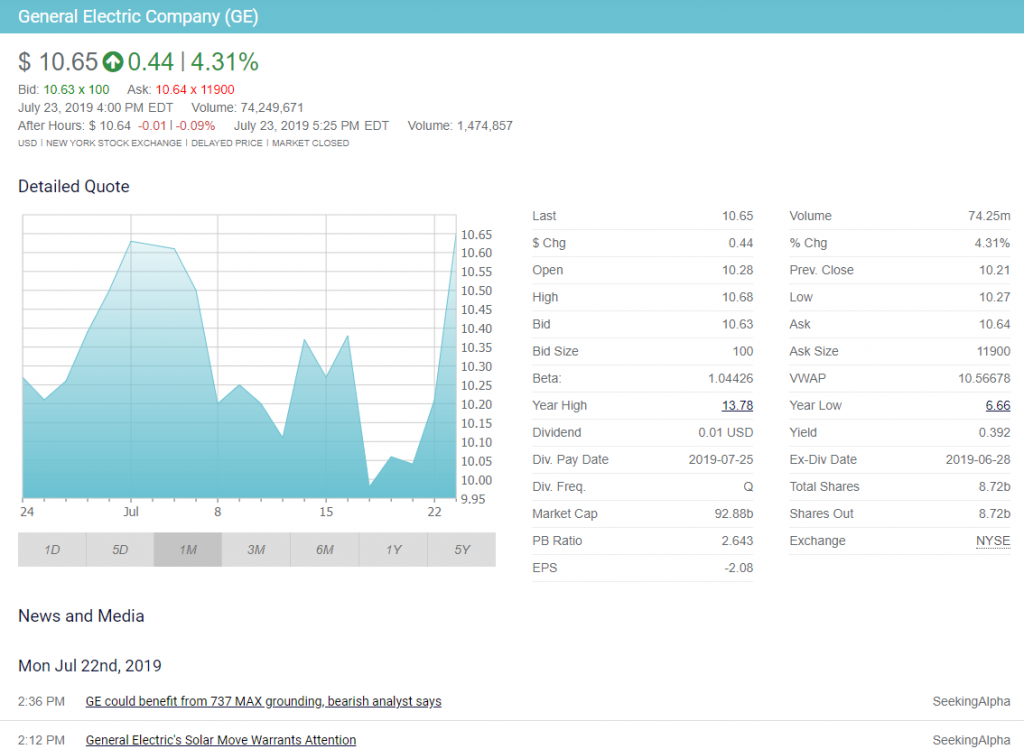 Career Readiness
StockTrak is also fully dedicated to ensuring your students are career-ready after graduation. Our Career Center boasts our Job and Intership database, with thousands of job and internship postings from companies from around the world looking for students with StockTrak experience.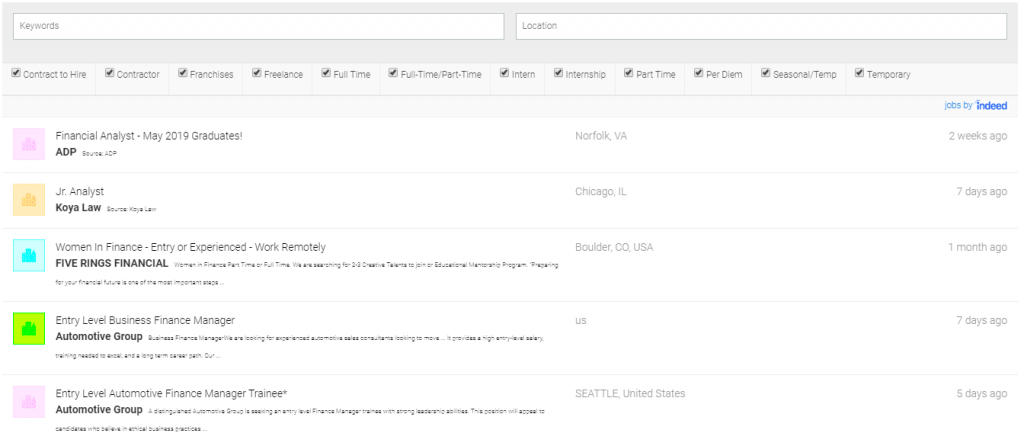 Our new partnership with Wiley Efficient Learning also gives students access to prep courses for the leading industry certifications, including the CFA, CPA, CFP, Series 7, Series 63, and the new SIE exam. In addition to easy access for all students, the top student in every class with 20 students or more in the US and Canada earns free access to any prep course of their choice*.
We also hold a national challenge every semester, inviting every student on StockTrak to compete in a 12 week trading competition with thousands of other students around the country, with career-launching prep courses and cash prizes distributed to the top performing portfolios.
Personal Finance Tools
In addition to our industry-leading stock market simulation for finance and investing classes, StockTrak also has a Personal Finance service level, focused on university personal finance classes.
This version has a pared-down investing interface (with trading restricted to US equities, mutual funds, and bonds), but a massively expanded curriculum library, with over 100 lessons on insurance, credit, budgeting, risk management, and investing. Our Personal Finance tools are further enhanced with our new Personal Budgeting Game, where your students take the role of college students with a part-time job, challenged with managing their variable income with realistic expenses (both fixed and unplanned) over the course of a simulated year.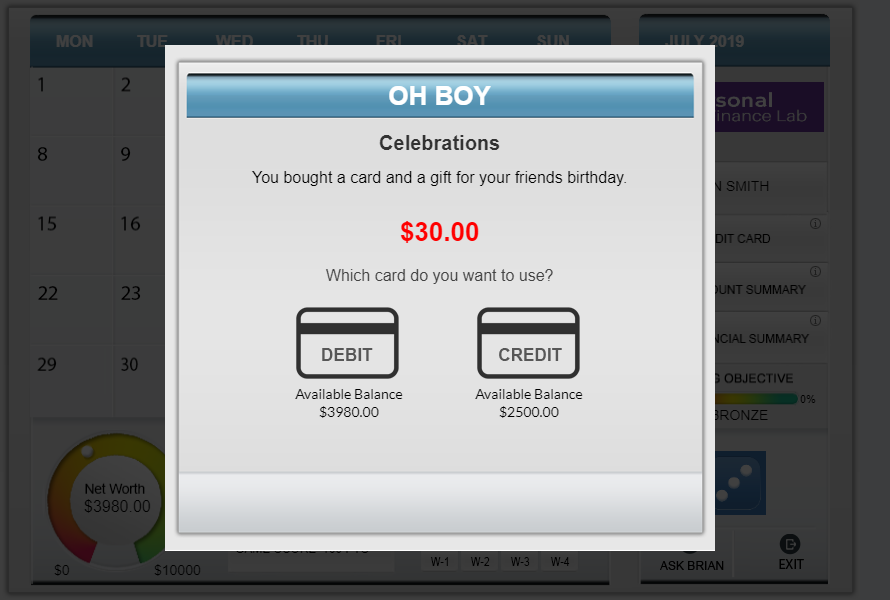 Students need to transfer money to their savings account regularly, and responsibly use their credit card to build up their credit score over the course of a simulated year. They also need to maintain a healthy work/social/study balance, with every decision having lasting (and realistic) consequences.
Get Started
Registering your class for this semester on StockTrak takes less than 10 minutes – just click here to set up your free professor account, and you will automatically be taken to the class registration form. Choose your class rules, and you'll automatically get a link to share with your students to get them registered!
For this semester only, enter "WelcomeBack2019" in the comments when creating your first class for a 25% off discount.
If you would like a demo, or need help setting up your classes for this semester, give us a call at 1-800-786-8725, or fill the form below to get in touch with our University Outreach Team.