StockTrak is looking to ring in the new school year with one of our biggest updates yet! From mobile to budgeting to forex and everything in between, this is all you need to know about our huge pack of new features!
StockTrak 6 – Trading Redesign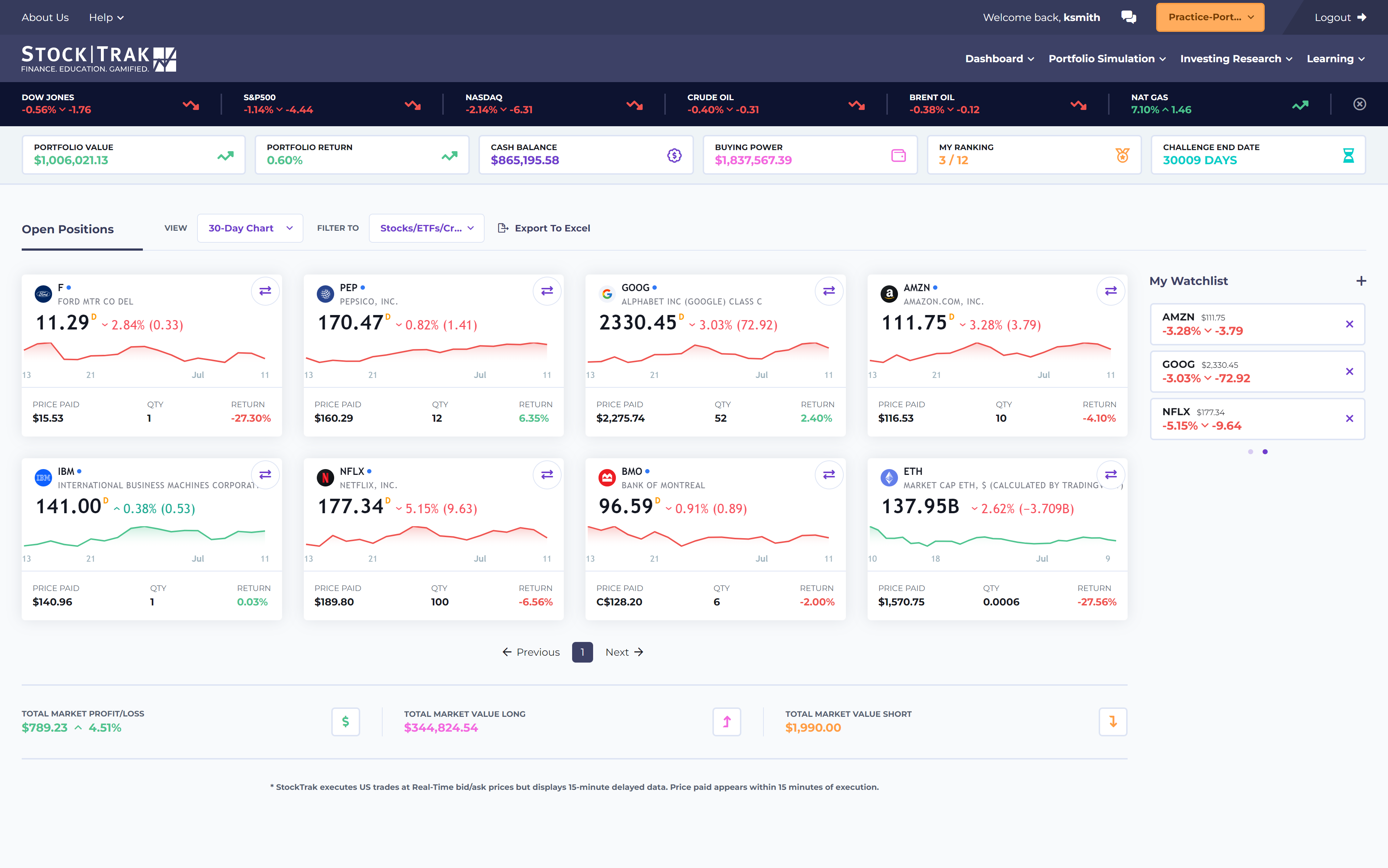 Our first (and biggest) update is a complete redesign of the StockTrak portfolio and trading interface. This is the 6 major revision to StockTrak since our original launch back in 1996, and the culmination of the last several years of student and professor feedback.
Don't worry – all the tools and resources you know and love will be right where you left them! You can even preview most of the new pages right now by going to "Dashboard" on the menu, then "Edit Profile", and opt-in to our beta program.
Important highlights of the new interface update include:
Responsive layout takes better advantage of a full monitor, with bigger fonts, bolder charts, and a general improvement on how you can find the information you are looking for.
Improved trading pits with a bigger emphasis on charts and fundamental company information, with less "empty space".
Better open positions with more dynamic portfolio views, quick account summaries, and more information at your students' fingertips.
For our white-label clients that brand StockTrak with their school's colors and logos, updates to your system to recognize sponsors or course content is now faster and easier than ever.
Completely mobile-optimized from the ground up gives students the same trading and portfolio management experience on their phone as their laptop
…plus hundreds of other tweaks and improvements to improve our platform's speed, reporting, and more!
If you already have a StockTrak account and want a preview of the new version, visit your Edit Profile page and opt-in to beta to take a look! You may need to log out and log in and/or clear your browser cache for full impact.
StockTrak Mobile App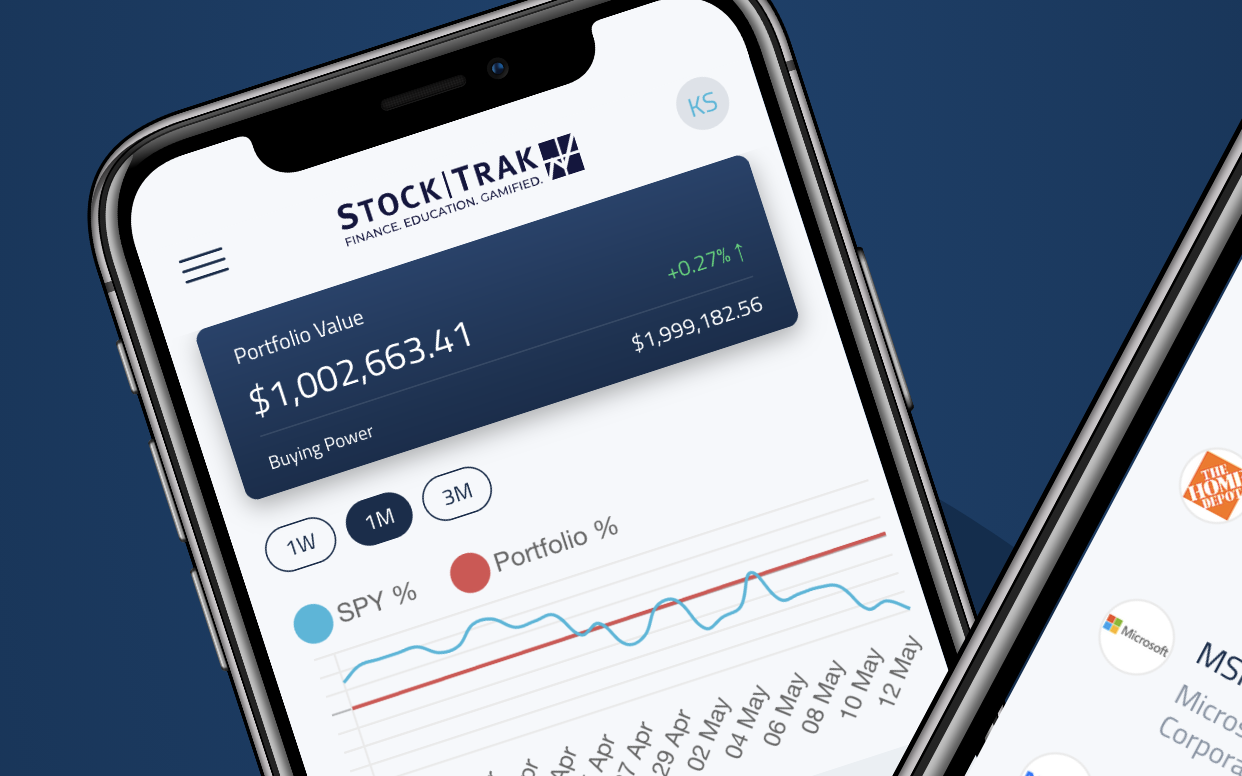 Speaking of the StockTrak mobile experience, this Fall we are launching our new native mobile app for both iPhone and Android! While StockTrak can be used with our web version from any phone or tablet, the new app gives a mobile-first experience to allow students to access their portfolio and assignments anywhere with an internet connection.
The StockTrak App is completely free, but users must already have a StockTrak account to access (our app does not currently support new user registration). For our white-label clients, your users can also access StockTrak through the mobile app, but at this time it will not carry over your branding and colors.
Assignment Statistics Reporting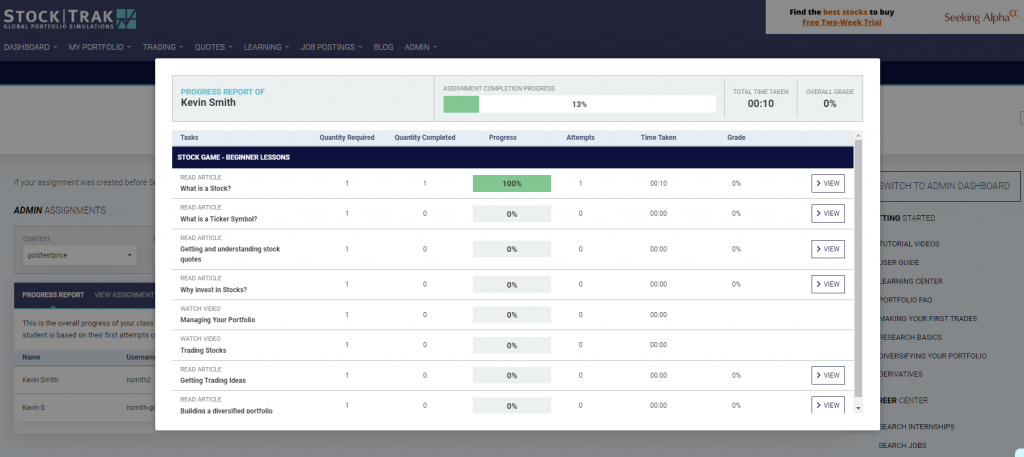 Professors that leverage StockTrak's built-in lessons, articles, and videos will notice a major improvement to our on-site reporting.
Our previous versions would simply report the grades and whether or not a student completed the tasks that they were assigned. This semester's update gives a lot deeper dive, both for each student and for the entire class. New data points include:
The total time taken for each task you've assigned
The individual responses students made to each quiz question (and whether it was "correct" or "incorrect")
If your class allows students to re-try the quizzes, you will also get a count of their number of attempts, and responses for each attempt
Class summaries for the average time all students have taken per task, and average grades on each quiz
Improved Option Spread Margins and Trading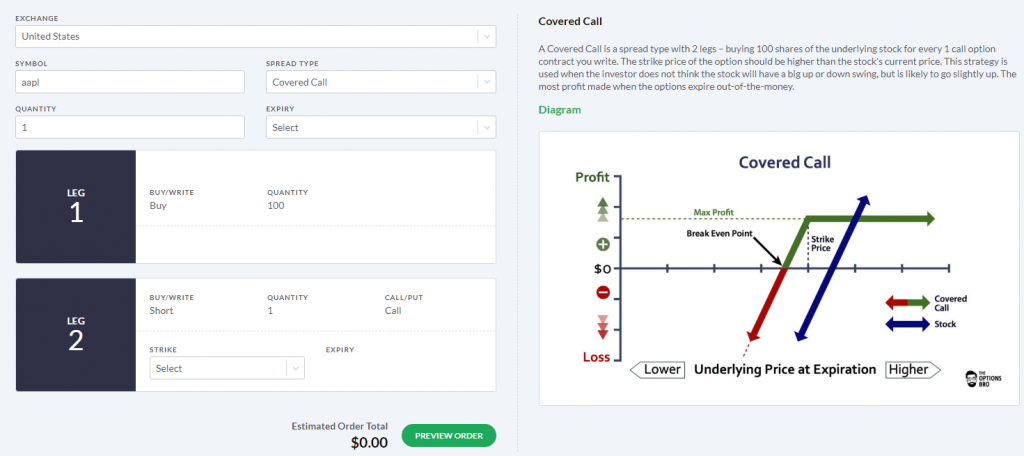 Derivative professors are in for a major update too! This Fall's update also includes a major change to our option spread mechanics.
Our previous system only supported a limited number of options, with a trading interface that some students thought limited their trading ability (or worse, were not sure how to enter orders for certain types of spreads).
This semester's update completely revamps the option spreads trading pit, and makes margin calculations consistent regardless of whether students trade one leg at a time, or together as a spread. Best of all, each spread type also includes a short description of how it works, and a payoff diagram showing students their profit and loss profile based on the spread they are attempting to place!
Multi-Legged Option Spreads
Our improvements to our existing option spreads was really just a lead-up to a major overhaul of the spreads system to include many more spread types. Students can now place 3- and 4-legged option spreads in a single order. So bring on the Butterflies and Condors – along with snippet descriptions and profit diagrams to help students get started!
Real-Time Forex Trading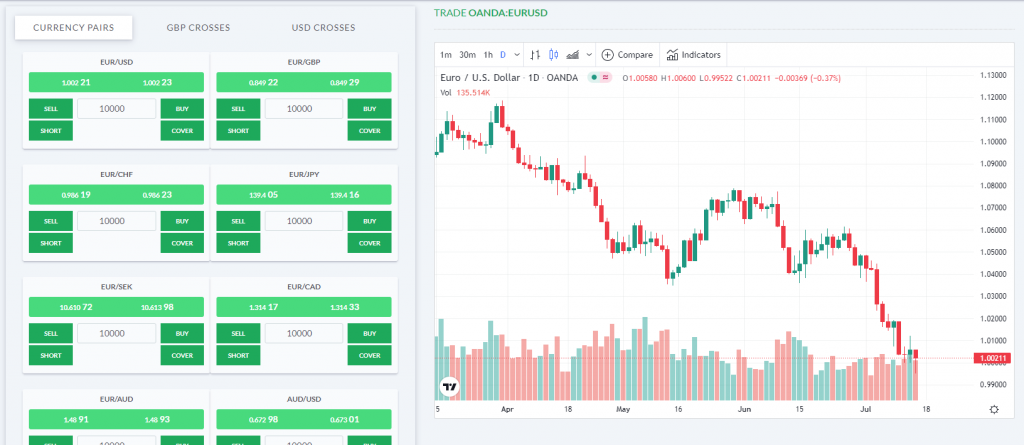 StockTrak has supported forex trading using real-time prices to execute trades for many years, but due to restrictions from our data vendors, we could only display delayed prices.
However, starting this Fall, we have a new data vendor for our currency feeds, now allowing all users to see the real-time bid/ask prices right from the trading pit.
Messaging Center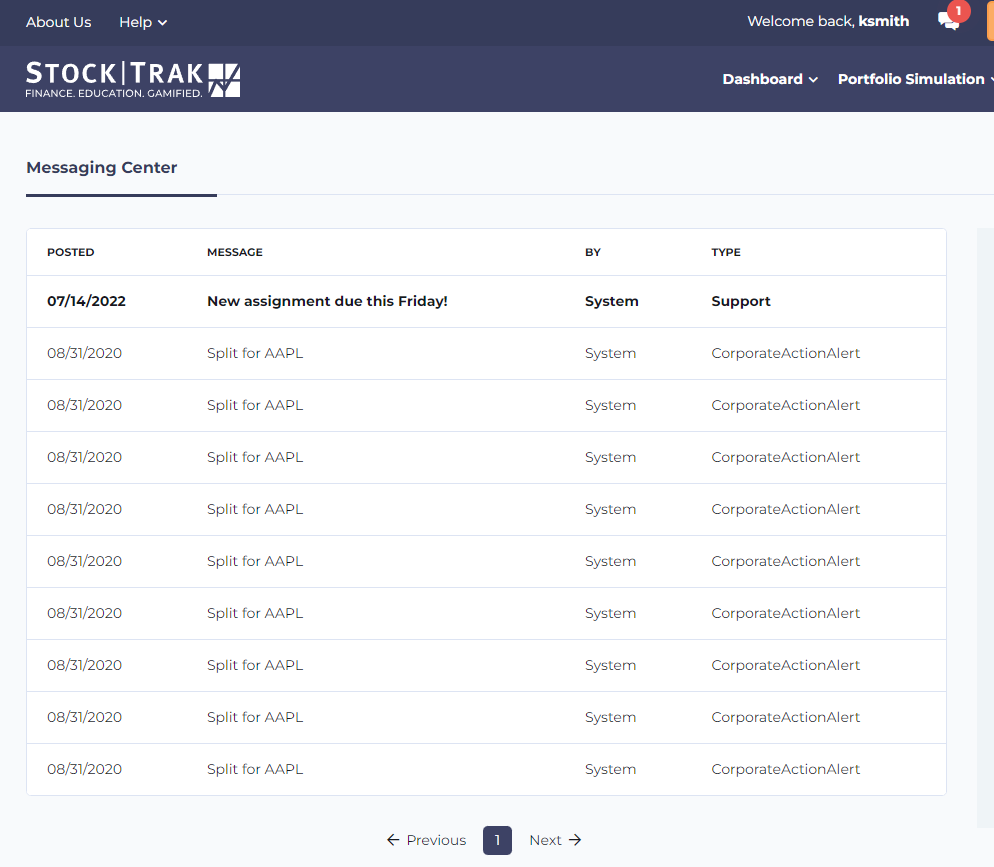 The last major update for this Fall is our new messaging center, built right into the StockTrak platform. This new inbox system will alert students of splits, dividends, or other corporate actions that have impacted their account, give updates on any support tickets with questions, allow professors to directly message their students (or even their entire class), and more!
Our messaging center is designed to keep your students updated with their StockTrak portfolio – this is a new enhancement to the Forum feature that has been part of the StockTrak system for the last several years.
StockTrak's Personal Finance and Budget Game Updates
Curriculum Unit Introductions and Assessments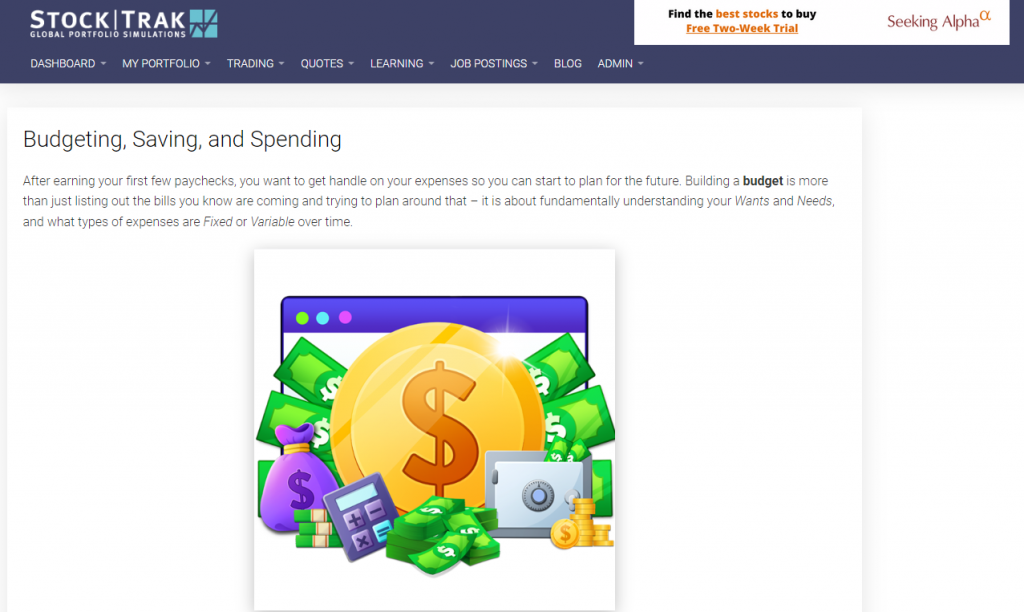 This is another update for our Personal Finance professors! StockTrak includes over 80 lessons to teach financial literacy concepts. To help break this up for students, we have added new Unit Introductions and Unit Assessments for each of our 5 major content areas (Budgeting, Investing, Insurance, Credit, and Financial Decision Making), with automatically graded assessments for each unit.
Using the introductions and unit assessments is, of course, optional – you can still mix and match lessons in any order to match your preferred course structure.
StockTrak Budget Game – "My Apartment"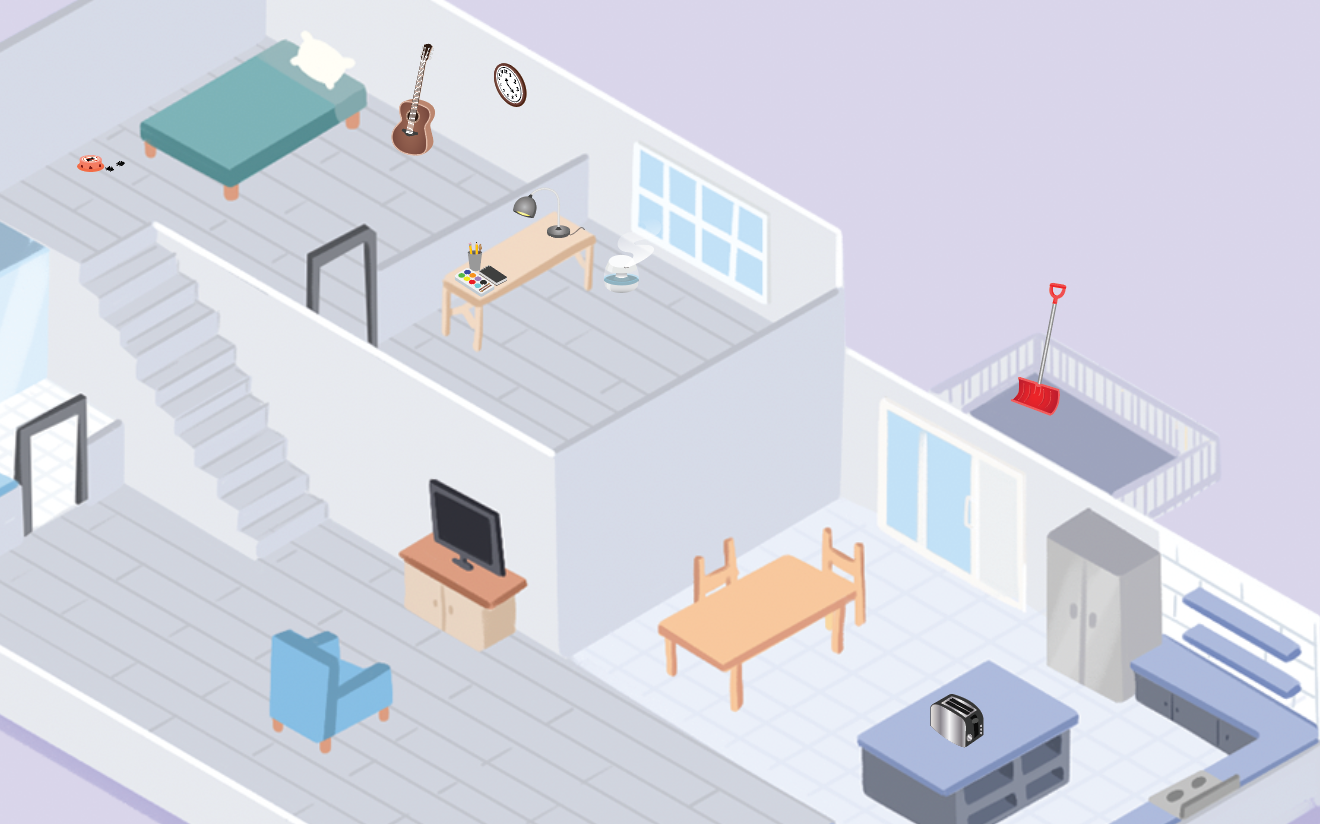 For schools using StockTrak's Personal Finance resources and budgeting/cash flow game, we are launching an important update based on user feedback.
The game currently allows users to make hundreds of purchasing decisions throughout their simulated year – our newest update gives a view of their actual apartment take shape over time.
This means students get a more visible record of the things they've chosen to spend money on – and how this is impacting their Quality of Life. Best of all, students will be able to see the Apartments of all other students in their class from the Budget Game Rankings page!
If you have not yet experienced our Budgeting Game, you can find more information by clicking here.
And Much More!
There are also dozens of behind-the-scenes improvements to site performance, report exports, and tweaks to make StockTrak a more valuable tool than ever for your classes. We are looking forward to serving your classes this Fall!
If you have not set up your class already, you can get started for this Fall with the link below: