StockTrak's Budget Game has already become a cornerstone in financial literacy classes across the United States, and our Summer 2021 update brings the most-requested new features directly to your classroom. Over the Summer, key improvements include:
Improved Bank and Credit Card Statements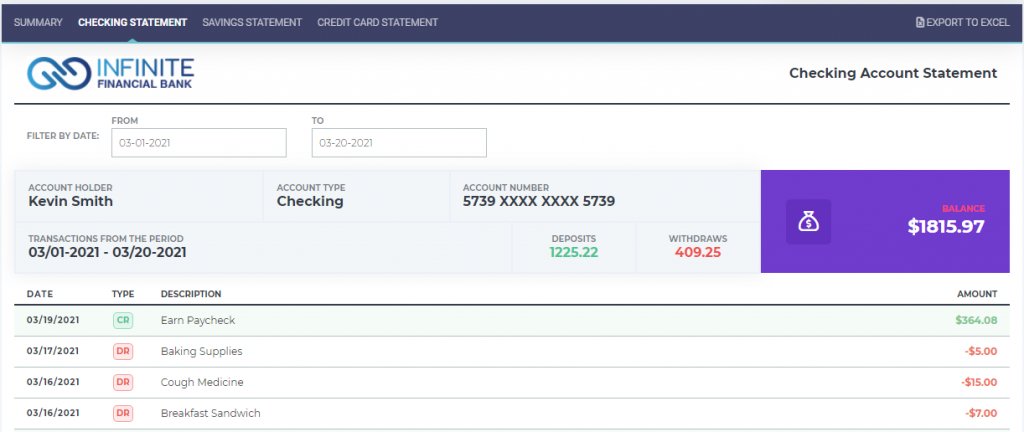 Student's checking account, savings account, and credit card statements have had a major visual facelift to more closely align with actual online bank statements from major financial institutions.
Summary Statements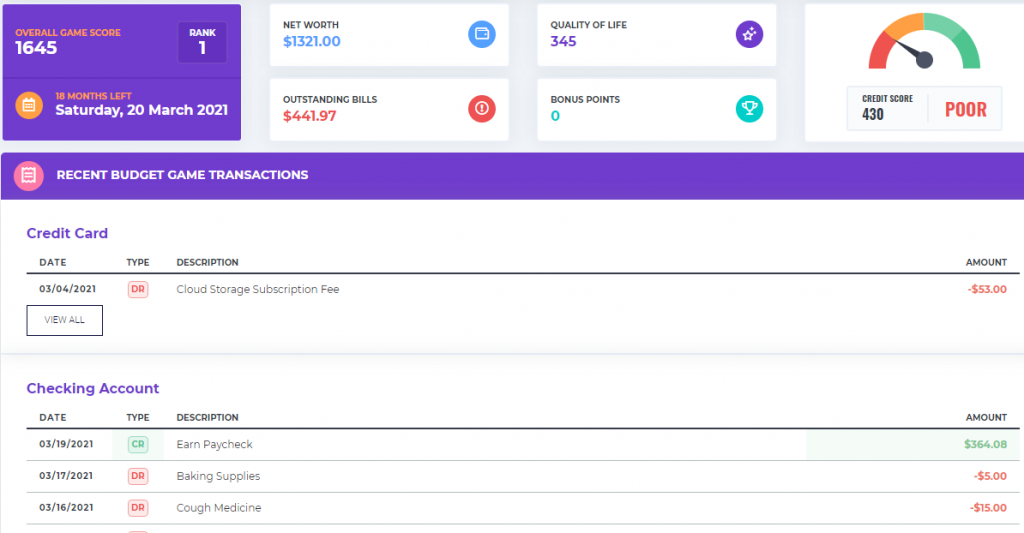 Our new Summary statement brings the relevant details for each student's financial health in one place, the perfect dashboard for a birds-eye view of their financial health.
Full Time Mode Changes
The Budget Game has two game modes – a part-time student and part-time worker, or a full-time worker who just started their first job. Both versions have a multitude of minor improvements, but a new key difference this fall in Full-Time Mode is that paychecks are only distributed once every two weeks, instead of weekly.
Graphics Update
Our graphic design team has been hard at work as well, adding new illustrations and graphics throughout the game to bring each scenario to life.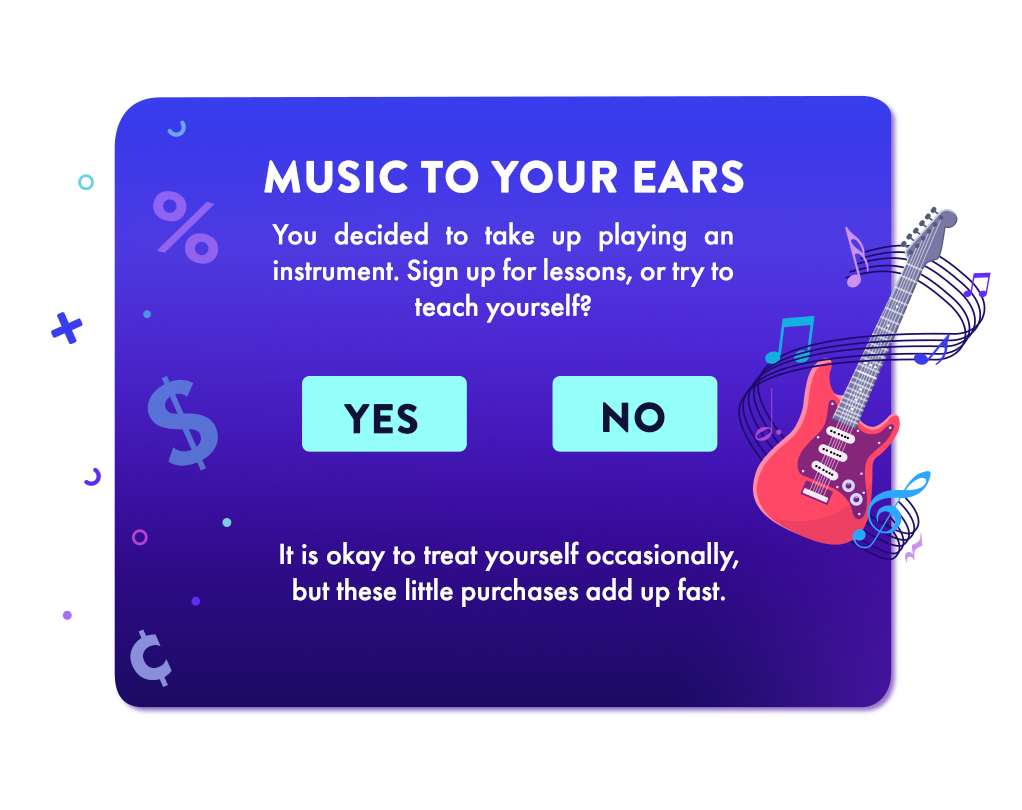 More improvements are slated to continue to roll out over the course of the semester, but our Summer update makes the most engaging way to teach financial literacy even better!