Have you ever thought about a career in the finance industry?  Have you wondered what is required to be considered a professional in the stock trading world?  Well I have good news:  you've come to the right place!  We'll cover educational requirements and the basics of Series 6, Series 7, and several professional designations in the industry.  So buckle in and let's get started!
Buying and Selling Securities – The FINRA Series Exams
The Series 6 and Series 7 exams are administered by Financial Industry Regulatory Authority (FINRA).
Series 6 Exam
The Series 6 exam (Investment Company and Variable Contracts Products Representative Exam) consists of 100 multiple choice questions, takes 2 hours and 15 minutes to complete, and costs $100.  The passing score is 70%.  A candidate who passes this exam is able to solicit, buy, and/or sell mutual funds and variable annuities.
Series 7 Exam
The Series 7 exam (General Securities Representative Exam) consists of 250 multiple choice questions, takes six hours to complete, and costs $305.  Passing score is 72%.  A candidate who passes this exam is able to solicit, buy, and/or sell all securities products, which include products such as common/preferred stock, options, and bonds.  There are no prerequisites for either the Series 6 or Series 7 exams, but you do need to be sponsored by your employer to take them.
The main difference between the exams is increased difficulty and study time for the Series 7, but it allows you to sell a larger choice of investment products.  Recommended study time for the Series 7 is about 2 months, and a little less for Series 6.  If you want to show your potential employer that you are serious about getting the Series 7 as soon as you start, you can take a Series 7 Training Course to get pre-certified.
Other Series Exams
Series 7 is a prerequisite for most other examinations that FINRA offers, such as Series 4 (Registered Options Principal Exam) and Series 24 (General Securities Principal Exam).  The Series 4 is a great registration for anyone that enjoys trading options, and the Series 24 is beneficial for anyone wanting to get into a supervisory or management role in a financial organization.
The CFA Institute Charters
As in all professions such as doctor or lawyer, certain professional designations help grow your career. The most prestigious designations you can hold in the world of finance today are issued by the CFA Institute.
Certified Financial Analyst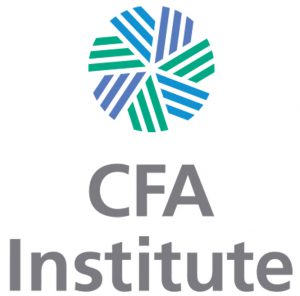 The CFA designation is currently the gold-standard of professional designations in the finance world – having this on your resume will open a lot of doors.  This program is offered through CFA Institute.  It consists of three levels, and once a candidate completes the program and meets all professional requirements they are awarded the "CFA charter" and become a "CFA charter-holder".  Currently, there are about 132,000 charter-holders around the world.  The requirements of a charter-holder include four years of qualified work experience and holding a university degree.  Candidates take one exam per year for three years (if passing each level).  Costs vary depending on registration time, but range from $710-$955 for each level.  Passing rates vary as well, averaging 40% for Level 1, 44% for Level 2, and 58% for Level 3.  The recommended study time can be pretty intensive, with most candidates reporting 4-6 months of study time per level.  The low passing rates add to the prestige of acquiring this designation.  This is the designation to have for anyone interested in equity research or portfolio management.  The topics covered in the three levels of the program include Ethics, Quantitative Methods, Economics, Corporate Finance, Financial Reporting and Analysis, Security Analysis, and Portfolio Management.
You can find more about the CFA Program by Clicking Here.
Certificate in Investment Performance Measurement
The CFA Institute also offers enrollment in the Certificate in Investment Performance Measurement (CIPM) Program.  This focuses on advanced, globally relevant, and practice based investment performance and risk evaluation skills.  The exam is offered twice a year, consists of 100 multiple choice questions, and takes 3 hours to complete.  First time early registration will set you back $575.  This exam has no prerequisites, usually takes one year to complete, and is perfect for portfolio managers, financial advisors, and investment professionals in general.
You can find out more about the CIPM Program by Clicking Here.
The Institute of Business & Finance Certifications
Besides the CFA Institute, the next most important set of professional designations is offered by the Institute of Business & Finance, or IBF. These certifications focus more on mutual funds, annuities, and bonds.
Certified Fund Specialist

If mutual funds peak your interest, the Certified Fund Specialist might be the certification for you.  It is the oldest designation in the mutual fund industry, and is provided by the Institute of Business & Finance.  It consists of a 60 hour self-study program.  To learn more about this certification, Click Here.
Other IBF Certifications
The IBF offers several other designations that include Certified Annuity Specialist (CAS), Certified Income Specialist (CIS), Certified Tax Specialist (CTS), Board Certified in Estate Planning (CES), and a Master's of Science in Financial Services (MSFS).  There are over 13,000 IBF designation holders across the globe.
Certifications for Retirement Planning
If you enjoy working with senior citizens, a Certified Senior Advisor certification will allow you to build effective relationships with seniors and help them plan their retirement.  This designation is offered through the Society of Certified Senior Advisors.  The Institute of Business & Finance also offers a Certified Senior Consultant (CSC) program consisting of a 30 hour self-study program.  This program concentrates on issues facing the aging population including Social Security, Medicare, housing and retirement.
Certified Financial Planner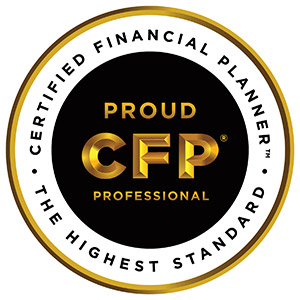 A Certified Financial Planner is administered by the Certified Financial Planner Board of Standards Inc. and covers over 100 topics.  The CFP designation is kind of like an umbrella – a Certified Financial Planner is someone who can help an individual plan all aspects of their financial life, from how to allocate their income between saving, spending, investing, and retirement, all the way through managing fixed-income portfolios for retirees, and even helping with income tax planning.
The exam takes place over two days (10 hours total) and consists of 180 questions, although recently it has been reduced to 170 questions and 6 hour testing period thanks to converting from paper based to computer based test taking.  The cost is $595 and passing rate averages in the low 60%.  A bachelor's degree is required to hold the certification along with 3 years of full time work experience or a 2 year apprenticeship.  The major topics covered include general principles of finance and financial planning, insurance planning, employee benefits planning, investment and securities planning, state and federal income tax planning, asset protection planning, retirement planning, estate planning, and financial consulting.  This certification is perfect for anyone looking to become an expert in the financial planning field. You do need a bachelor's degree to obtain the CFP Certification.
Other Professional Designations
This is not an all-inclusive list, as the list of available designation for financial services professionals is numbered over 208 (and growing).  Some of the other designations include Chartered Alternative Investment Analyst, Chartered Market Technician, and Certified Public Accountant, the latter being the most prestigious in the accounting world, but going a long way in the financial world as well.  It can be overwhelming choosing one or two designations to pursue, and it can be expensive and time consuming as well.
If you are trying to plan your career in Finance, the two most popular currently are Series 7 and Chartered Financial Analyst, which will open a lot of doors if you can feature on your resume.  If you have a specific interest such as mutual funds, options, or supervisor, there are designations that are perfect for those career paths as well.  I hope this basic introduction to available certifications in the finance industry was useful and best of luck in your career!
Pop Quiz
[mlw_quizmaster quiz=19]