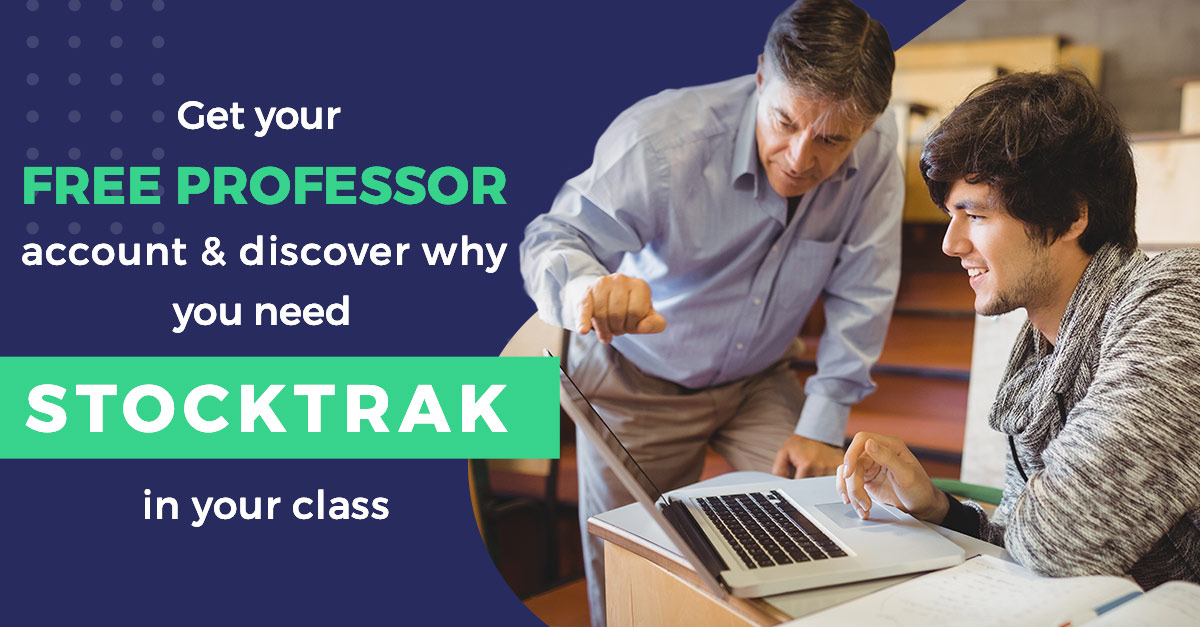 StockTrak has been a leading provider of global virtual financial simulations, with over 1500 professors using the platform in their class every semester!
Now we have a new personal budgeting program, that is perfect for personal finance professors and Campus Wide Financial Literacy Challenges. Student are engaged to learn because the program uses real-world scenarios with consequences. They experience managing a monthly budget, savings goals and building an emergency savings fund. They also build responsible habits with their credit scores, credit and debit cards, and learn how to build their wealth BEFORE using real money.
We would love to show you how this could enhance your class. Please contact us if you would like more information, or schedule a demo with one of our senior sales agents. If you're ready to dive in and test it out yourself, you can also register to a free professor account to see the platform in action.
Contact Us  Book a Demo  Register Now!
Personal Budgeting Game
You will have access to a Personal Budgeting Game that uses real-life scenarios with consequences. Everything is set-up in this simulation, so you're getting to experience it as your students would. Students learn valuable life skills by practicing how to build responsible spending habits and a good credit score. By balancing a debit and credit card they learn how to manage their monthly budget and put money aside to reach their savings goals. They earn points by building an emergency savings fund and having a good quality of life.
The inclusions in the personal budgeting game are as follows:
Online and Virtual Platform: set-up as a calendar that runs for 1 year

It's Easy to use and adaptable for any learning environment

Flexible time commitment and it saves as you go

Additional pop-up lessons embedded into the platform teach key concepts
Downloadable account statements to do cashflow reports
Tutorial videos to explain new terms or how to play
Contact Us  Book a Demo  Register Now!
Virtual Trading Platform
Additionally, once you have fully appreciated the lessons in the personal budgeting game, you can try the virtual trading platform. In this challenge for professors, you will be able to trade stocks, bonds and mutual funds. With research tools, live data and up-to-date class rankings based on portfolio returns. Your students will thank you for using StockTrak because they will get the chance to practice how to invest their money in a safe environment. Experiencing the impact of their decisions before using their real money.
Professor Accounts
If you're happy with your experience, you can register for a free professor account and get access to fully customize your class settings and generate your own performance reports. Find out exactly how much time students are spending on the site, their game scores, transaction history and export all this data to excel or google sheets. Our reports make it simple to integrate our platform into your class.
Easy class set-up, with step by step instructions
Fully customizable platform

Select the exchanges, securities, trading setting, starting cash, diversification settings and more

Integrated assignments, (beginner investing, personal finance etc.)
Self-graded quizzes that accompany each assignment
Live support is available to assist you and your students directly