MANY HIGH SCHOOLS HAVE BIOLOGY AND CHEMISTRY LABS. SO, WHY DON'T THEY HAVE FINANCE LABS?
While some high school students pursue careers in biology or chemistry, EVERY student will someday have a bank account and a credit card. EVERY student will get a job and pay taxes.  EVERY student will buy or lease a car and have to buy auto insurance.  EVERY student will rent an apartment or buy a house. And, hopefully, EVERY student will enjoy a comfortable retirement.   So why don't schools require EVERY student to take a class in a Finance Lab? Let us show you how your school can teach ALL of your students these real-world, practical life skills.
EXPERIENTIAL LEARNING AT ITS BEST!
With our high school FINANCE LAB, you can make sure ALL of your students improve their financial literacy.  Engage your Personal Finance, Economics, Social Studies, Business, and Math students with real-world applications in an exciting Wall Street-style classroom.  Our Finance Lab package is a combination of hardware and a customizable stock market game that integrates over 125 lessons and activities aligned to national standards. When you add a Finance Lab to your school, you will have your students lining up in the hallway to take a class in your Lab.
MONEY TALKS, STUDENTS LISTEN.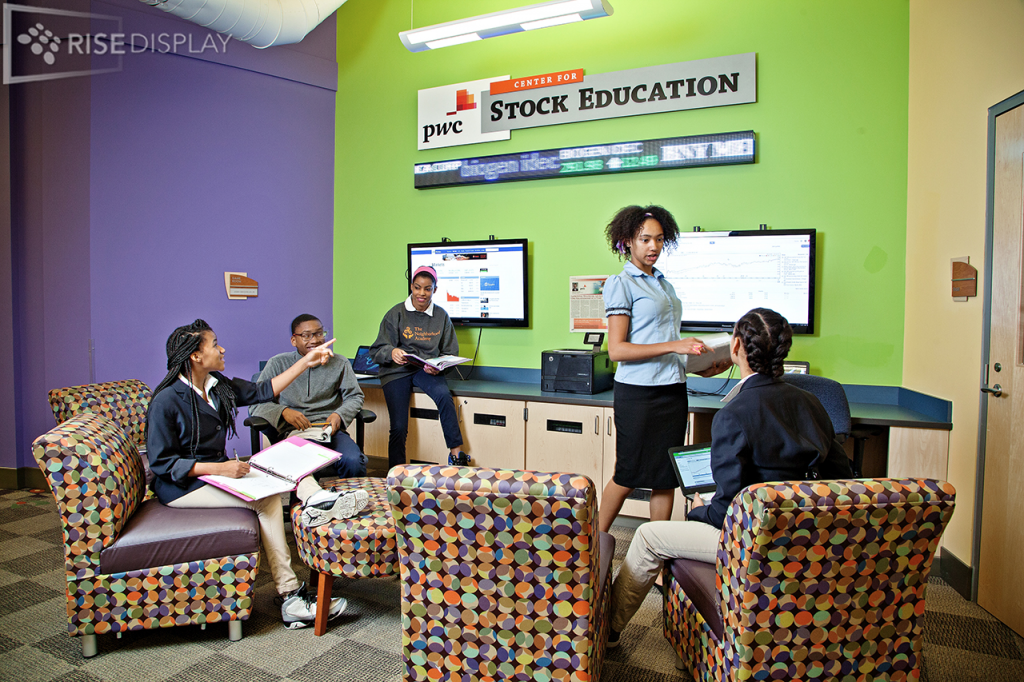 Every student wants to have more money and learn how to save and invest!  The streaming tickers and the colorful LCD screens will pique their curiosity and lure them in.  And when your students sit down in your Financial Literacy Lab they will be given a virtual $100,000 to invest in the stock market on PersonalFinanceLab.com..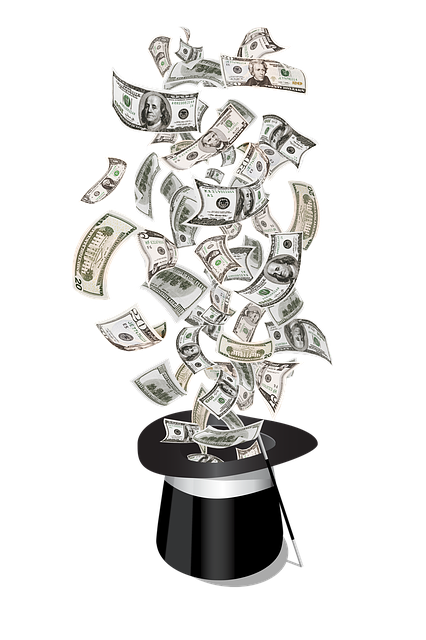 BUT HERE IS WHERE THE MAGIC (AND LEARNING) OCCURS…
While learning how to save and invest by managing a portfolio of stocks, bonds, and mutual funds, your students will be led through the site's built-in curriculum of articles, activities, videos, and quizzes that ensure mastery of the subject. Your Personal Finance classes will use our 25 embedded lessons and activities that align to the Personal Finance standards; your Economics classes will use our 25 Economics lessons and activities that align to Economics standards; and similarly for your Social Studies, Math and Business classes. All 125+ lessons and activities are aligned to national standards, but all have a personal finance theme.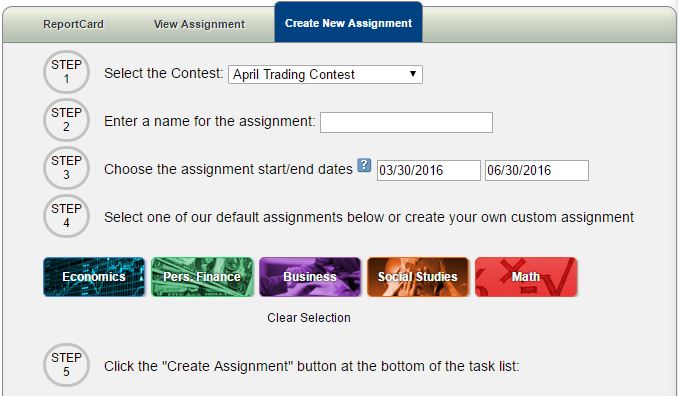 YES! FIVE SUBJECTS IN ONE SITE.
Five different subjects can be taught through the same website (PersonalFinanceLab.com and each class will have access to the articles and activities aligned to the relevant national standards. With this site, most of the articles and activities have a financial literacy theme to help them with their understanding of the markets, savings, and investing.  Along the way, students will also learn how current events, the government, politics, and large businesses can impact the financial markets and their own portfolios.
Click Here For Our Content OverviewClick Here For A Sample Course Outline
Self-Grading Pop Quizzes Insure Student Mastery
From the teacher perspective, our site is self-paced so that students can work at their own speed completing the articles and activities. The site is also self-grading, so that teachers will know which students have completed which articles and activities because every task on the site has a pop-quiz at the end.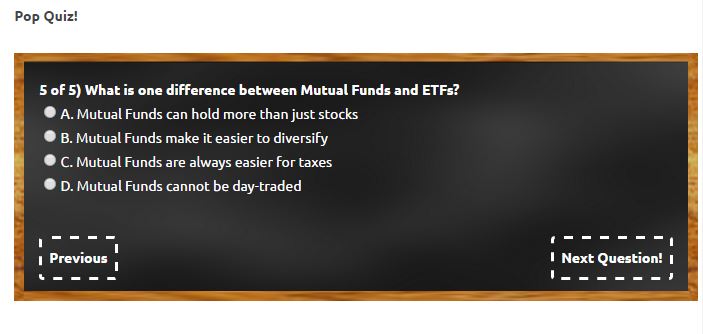 Students must show mastery of the subject in order to get credit for completing that task!
---
Here's How It Works…
Transform your current computer room into the most exciting classroom at school by adding these 4 components:
1. CUSTOMIZED, PROJECT-BASED LEARNING WEBSITE WITH PERSONAL FINANCE, ECONOMICS, SOCIAL STUDIES, BUSINESS AND MATH LESSONS ALIGNED TO NATIONAL STANDARDS.
At the core of the Financial Literacy Lab is our PersonalFinanceLab.com website. This site features self-paced activities to guide students through embedded lessons and activities that are aligned to standards. Features of this site include: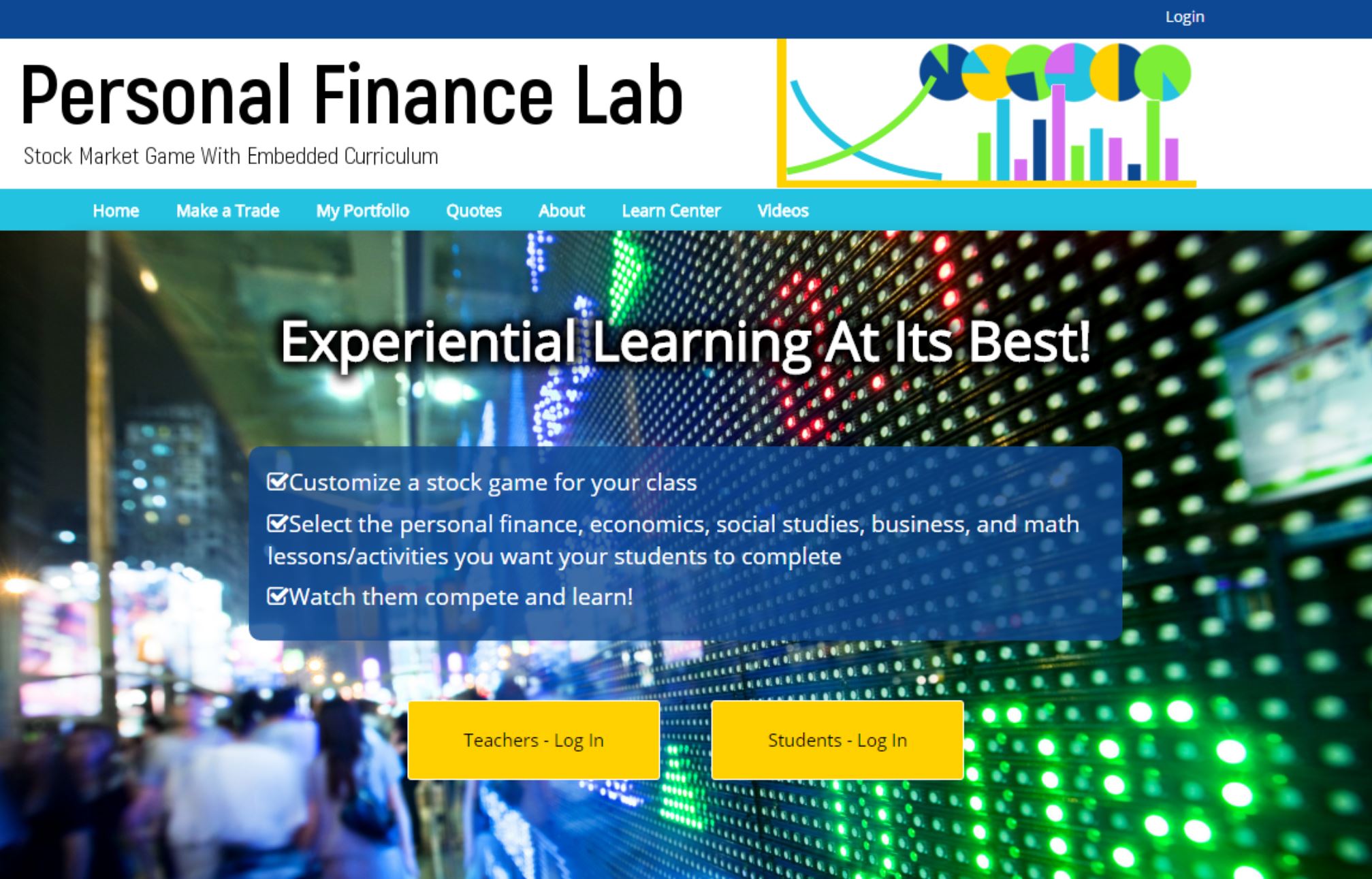 Stock market simulation site that allows students to manage a virtual portfolio of stocks, bonds, and mutual funds.
Stock quotes, charts, and news.
Complete 5 year financial statements including balance sheets, income statements, cash flow statements, SEC filings, Wall Street analyst ratings, company profiles, earnings and economic calendars, NYSE/NASDAQ most actives, gainers and losers, and more
Interactive financial calculators including: compound interest, advanced investment return calculators that factor in taxes and inflation, personal budgeting, credit card interest and payoffs, car loan interest, mortgage rates and terms, housing rent vs buy, automotive buy vs lease and more.
Robust Education Center with articles and lessons aligned to state standards for personal finance, math, social studies, economics, business and computers.
Articles include "pop quizzes" at the end to assess students' grasps of concepts
"Report Card" feature that allows teachers to monitor student activities on the site including stock market portfolio and pop quiz performance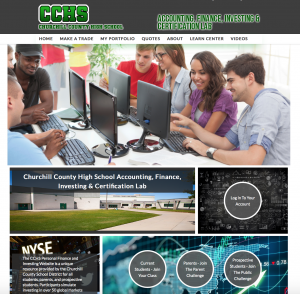 Want a fully customized site branded with your school's logos, colors, and URL? We can do that too! Take a look at how these schools have gone fully custom with their personal finance lab website:
---
2. WALL-TO-WALL STREAMING STOCK QUOTES AND NEWS.
These scrolling tickers across the top of your walls will catch the attention of every student (and parent) that walks by your classroom. They can include stock quotes, logos, headline news and school announcements.
3. INTERACTIVE LCDs PROVIDE QUOTES, CHARTS, AND NEWS.
These LCD screens contain a built-in Stock-Trak Controller that allows them to connect to your school's internet and can then be configured to display live charts, financial news, class rankings, CNBC TV, and school announcements.
4. COMPLETE ACCESS TO OUR INVESTING101.NET.
This online course is designed like an introductory college Investments course. This site includes 10 chapters that help students understand what the stock market is, how to research stocks, and how to build a diversified portfolio.
WANT TO LEARN MORE?
To learn more, you can register for a free trial account at PersonalFinanceLab.com by clicking the link below. To Register for a FREE demo account–Click Here! If you want to receive more information, then please fill out this Contact Form:
YES, I Want to Receive More Information About Adding a Personal Finance Lab to My School